Deployed from California to New York
Fleets save money with safer, more reliable trucks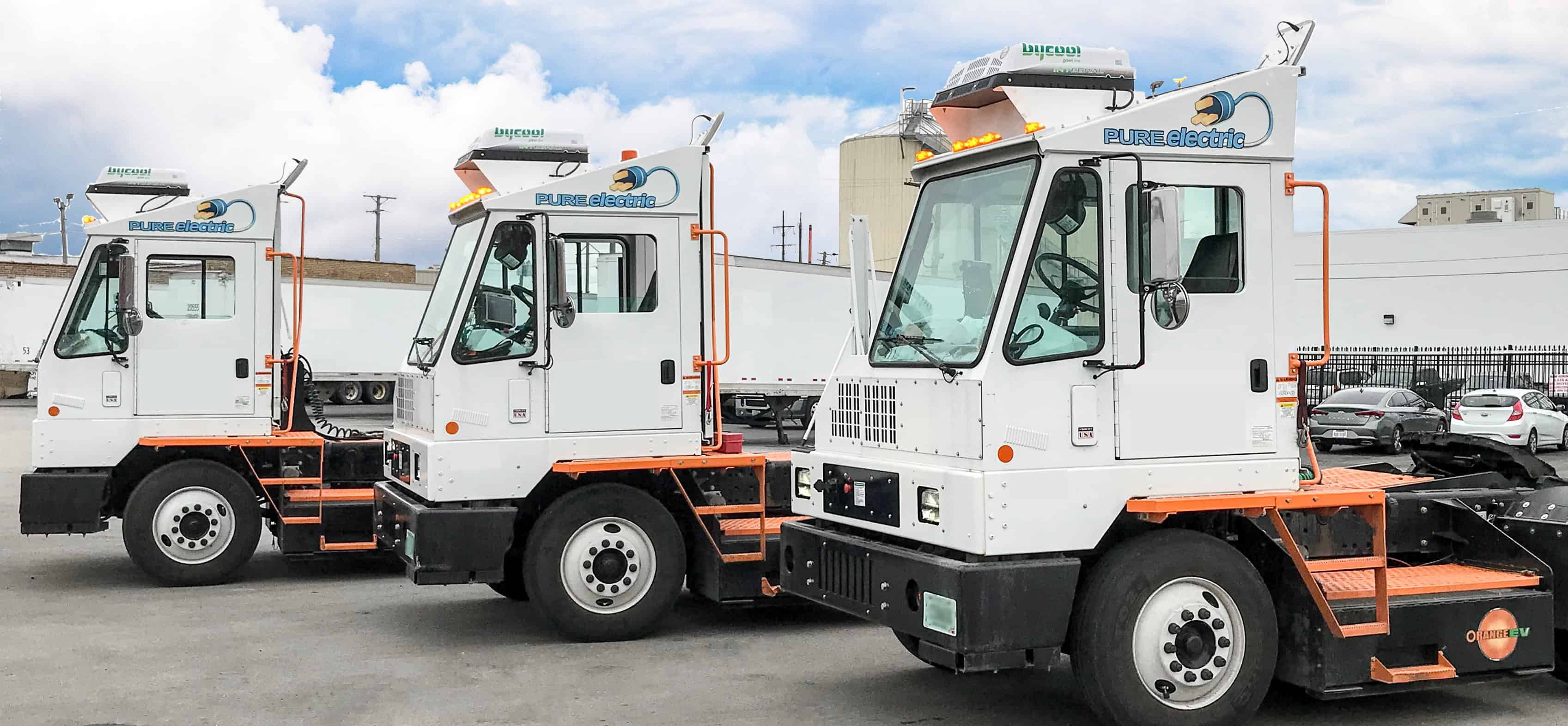 Orange EV's commercially deployed fleet of pure-electric terminal trucks has achieved unparalleled milestones in the industry and is working in container handling operations from California to New York, through harsh northern winters and hot southern summers.  The deployed fleet is in the field, every day, meeting the most rigorous duty cycles and 24×7 shift schedules.  As of February 2021, the Orange EV fleet surpassed 734,000 "key on" hours and 2.3 million miles.
Fleets have shared their success with, and preference for, Orange EV's 100% electric terminal trucks.  The following examples are a fraction of Orange EV's fleet deployments:
Rail Intermodal
Port Operations
3rd Party Logistics
Warehouse & Distribution
Manufacturing
Construction
Waste Management
Recycling
Spotting Services
LTL Freight
Contact Orange EV to learn how your fleet can save money with safer, more reliable trucks, proven and preferred by drivers and management.