REDUCE YOUR TOTAL COST OF OWNERSHIP
Customers report significant annual savings over diesel with Orange EV electric trucks.
90% Fuel savings: Electricity is the most efficient vehicle fuel available on the market today.
100% Engine and Powertrain savings: No engine and no transmission means no repairs or replacements needed.
95% Brake Maintenance savings: Regenerative braking recharges the battery and saves wear and tear on traditional brakes.
100% Emissions Control savings: All-electric zero emissions trucks require no emissions control equipment and no time wasted with a diesel regen cycle.
With moderate use your operation can save $20,000-$40,000 per truck annually. With heavier use you can save $40,000-$90,000 per truck annually.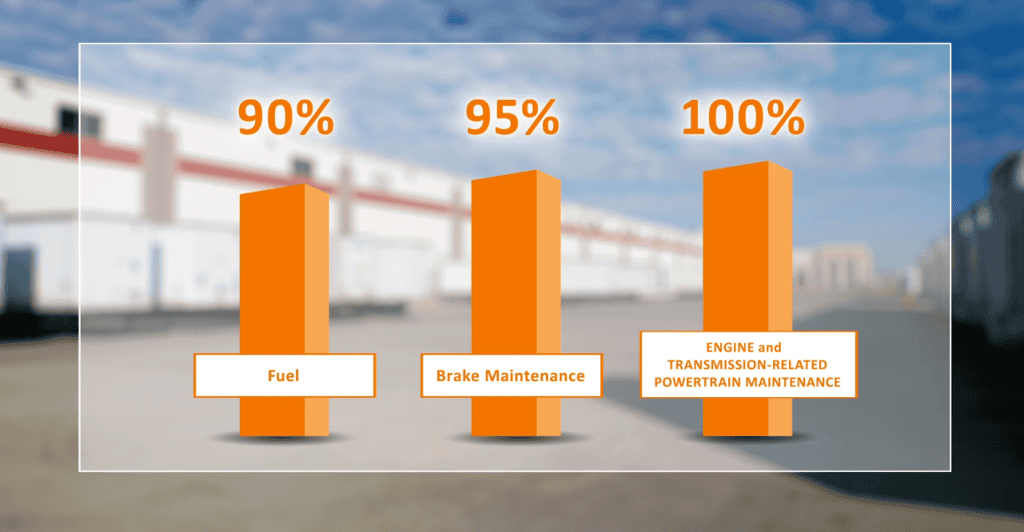 Full TCO model available to help quantify cost benefits of shift to Orange EV electric trucks. Contact Us!