T-Series
New, On-Road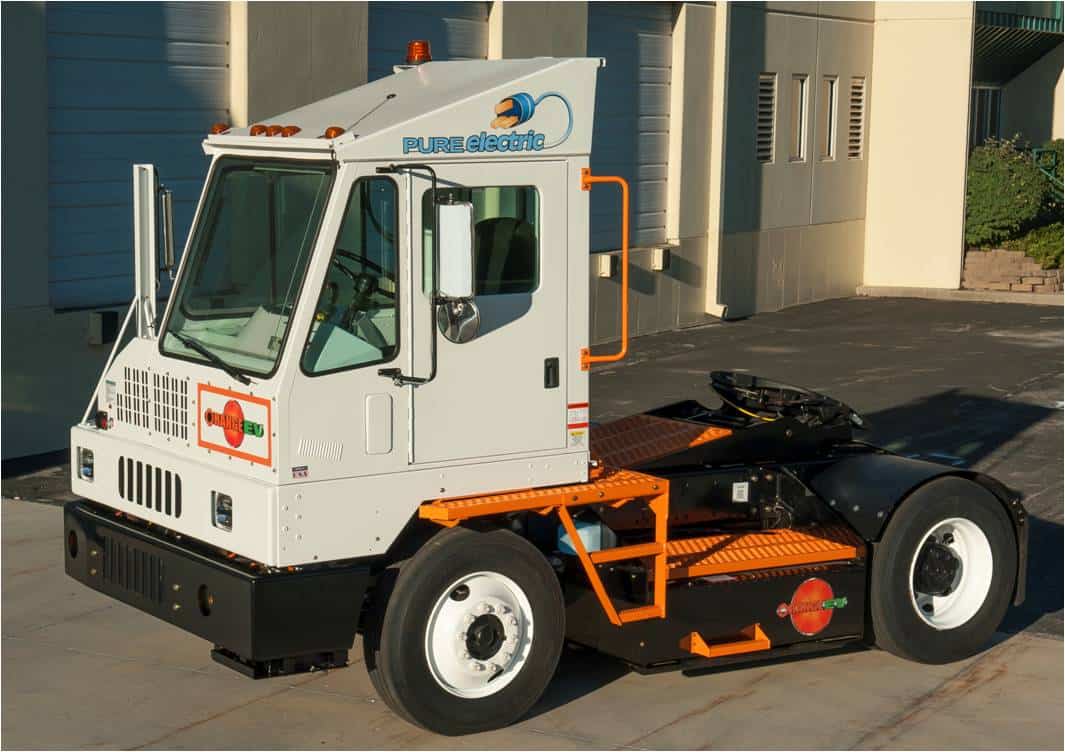 New T-Series on-road trucks are built to meet the needs of your operation, with chassis quality upon which you've relied for decades.  
Capacity: 81,000 lbs GCWR
Speed: Up to 25mph
On-Road / On-Highway: DOT-compliant
All Orange EV trucks have torque on demand, smooth acceleration & deceleration, can be used indoors (no emissions), and are driver-friendly with low noise and vibration.
Orange EV has deployed fleets of its trucks to railroad inter-modal, LTL freight, manufacturing, retail distribution, waste management, warehouse, and other container handling operations, so we understand that each fleet and site is a little different. We'll discuss your needs and design the vehicle solution that fits while managing cost. Standard options include:
Battery Size: 80kWh to 160 kWh, providing more or less fuel/energy storage.
Charging: Standard to Fast, increasing the speed at which truck batteries are charged.
We'll also discuss the need for fleet and site-specific equipment. For example, though Orange EV cabs are significantly cooler in the absence of a diesel engine radiating excess heat, a built in A/C system may still be desirable for hot or humid climates as well as those which require the cab to be sealed (e.g. waste transfer sites).
Orange EV's complete solution includes everything you need to begin operations: electric trucks, charging capabilities, telematics, training, manuals, customized operator settings, warranty, technical support and more.