Illinois and Ohio saw biggest increases; have even greater opportunity to save with Orange EV electrics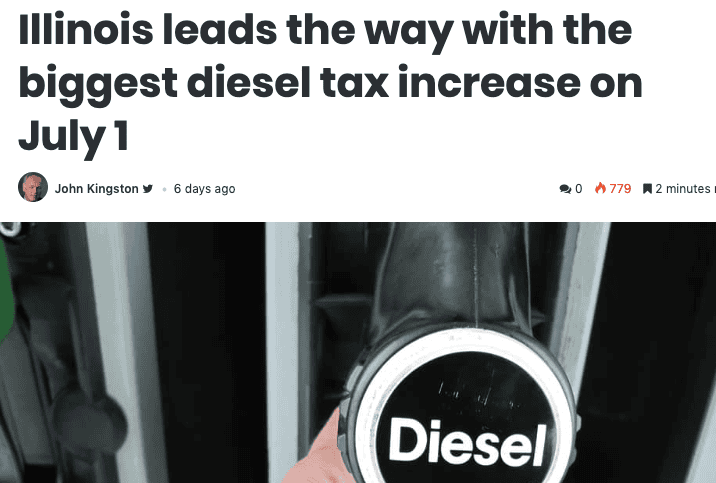 The cost for diesel is on the rise.  A recent Freight Waves article noted "July 1 marked a significant day for increased diesel taxes…"  Many states saw increases, most notably:
The Illinois diesel tax is now 45.5 cents/gallon, more than double the previous tax of 21.5 cents/gallon.
The Ohio diesel tax is now 47 cents per gallon, an increase of 19 cents/gallon.
Higher fuel costs leads to even greater savings with Orange EV electric trucks, which in heavy operations can already add up to savings of $40,000-$60,000 per truck annually in fuel and maintenance alone.  Contact Orange EV today to learn how much your company can save when replacing problematic diesels with safer, more reliable Orange EV electrics.
Read the full Freight Waves article: "Illinois leads the way with the biggest diesel tax increase on July 1"