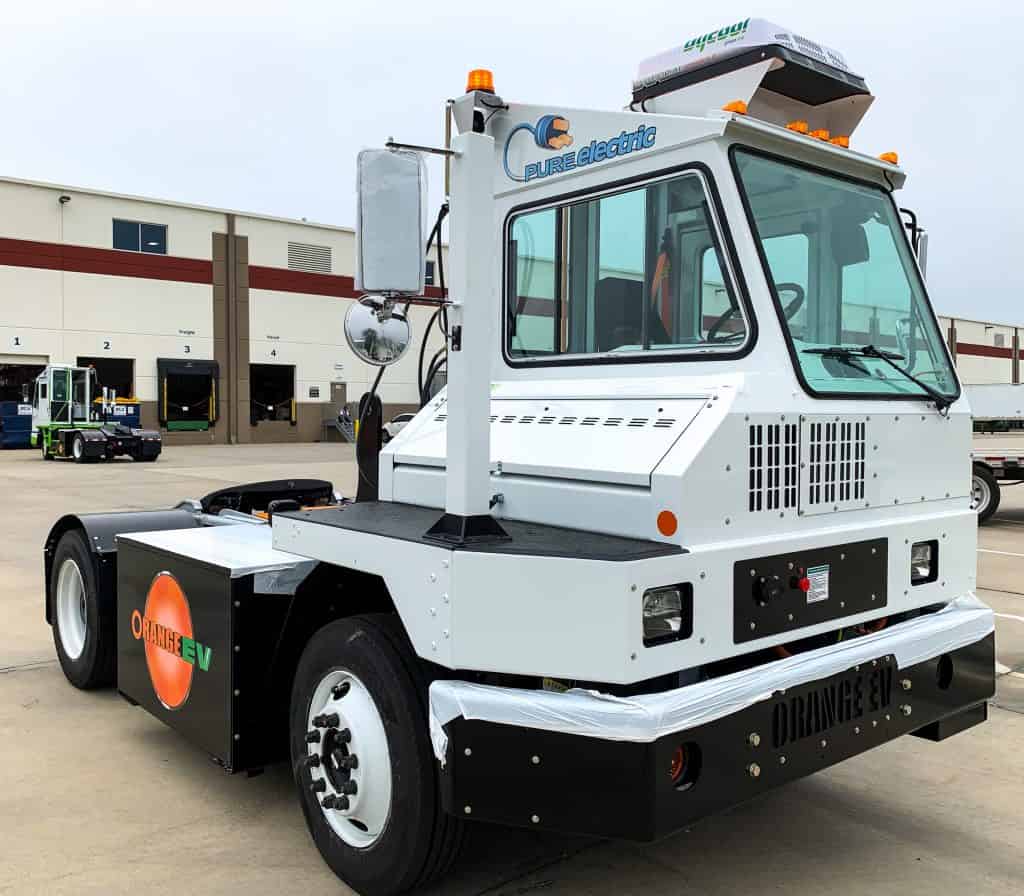 Ruan recently blogged about their purchase of an Orange EV pure electric terminal truck, to be deployed to warehouse operations in Otsego, Minnesota.
"The advantages of electric vehicles are considerable," said Vice President of Fleet Services James Cade. "Companies can save on fuel, engine and transmission-related powertrain maintenance, and emissions control compared to a diesel unit."
Ruan is a family-owned transportation management company, providing dedicated contract transportation, managed transportation, and value-added warehousing. Founded in 1932, Ruan now has 300+ operations nationwide.
Orange EV is proud to support Ruan and looks forward to continuing deployments. Learn more below, and on the Ruan website.