For operations at the South Intermodal Yard in Tacoma, Washington, Rail Management Services (RMS) will replace six existing diesel-powered terminal tractors with Orange EV pure electric.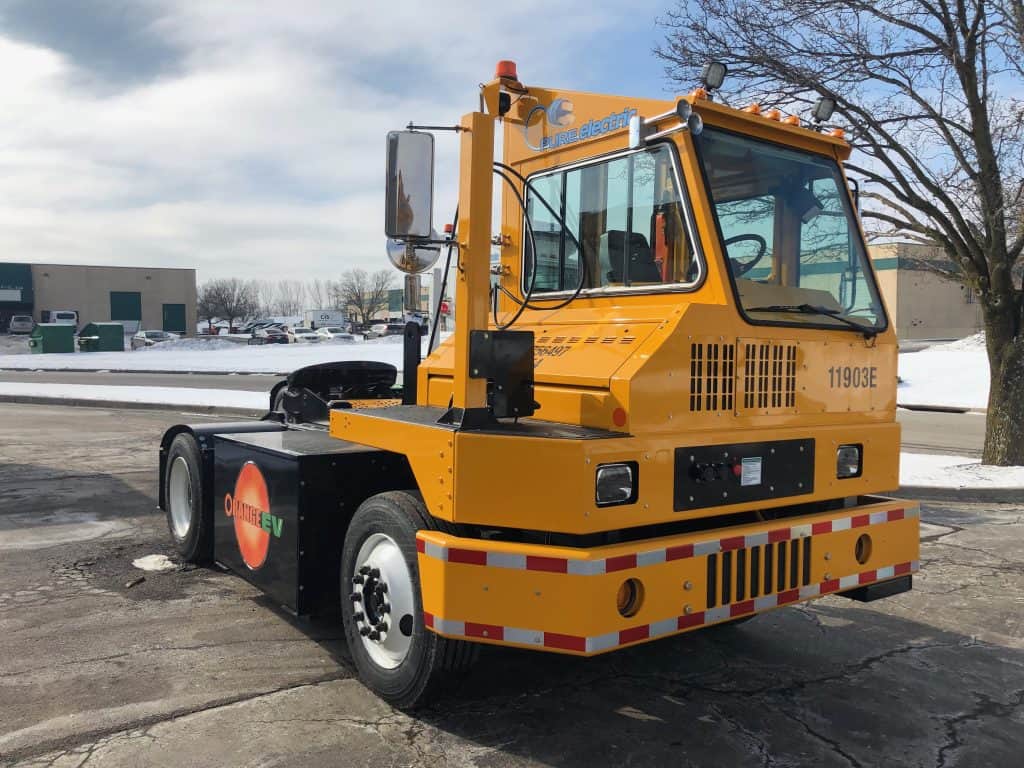 "As an intermodal provider operating more than 50 terminals and performing over 9,000,000 lifts a year, Rail Management Services consistently refines its operations to find the most innovative and cost-effective assets available," said Ed Morgenthaler, vice president of Rail Management Services. "With our decades long standing relationship at the Port of Tacoma and with NWSA, RMS is proud to be included in this electric hostler venture which will reduce emissions and create a safer, cleaner environment for our employees."

NWSA, 12/17/20
As reported by the Northwest Seaport Alliance (NWSA), this project is supported with funds from the Diesel Emissions Reduction Act (DERA) grant program.
"This grant will help secure our ability to install the first permanent deployment of electric cargo-handling equipment in our gateway," said John McCarthy, Port of Tacoma commission president and co-chair of The Northwest Seaport Alliance.

NWSA, 12/17/20
Read more about this exciting project: