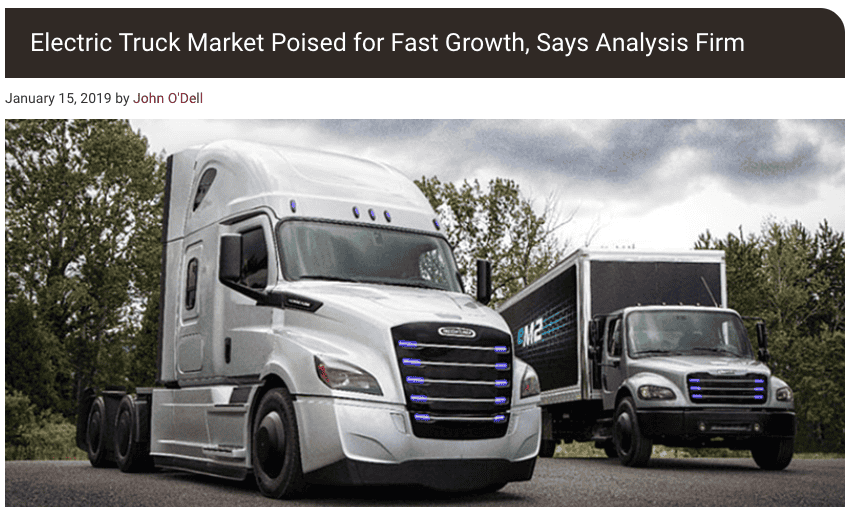 Where is the global electric truck market heading? A recent Trucks.com article summarized findings from Interact Analysis, a British analyst firm.
Article highlights:
"Smaller, independent truck electrification specialists such as Orange EV…dominate the market now with…heavy-duty models."
"…the electric truck market this year will begin a multiyear run of double-digit increases…"
"Awareness in the trucking industry that electrification can reduce fuel and maintenance costs also is increasing…"
Cost savings are real and well-documented. Orange EV fleets at moderate use sites report saving $20,000-$40,000 per truck annually in fuel and maintenance alone; $50,000-$60,000 in heavier-use operations. Fleets also avoid Tier 4 emission controls, compliance issues, and enjoy significant health and safety benefits. Commercially deployed since 2015, Orange EV's pure-electric terminal trucks are working coast to coast, meeting the most rigorous duty cycles and 24×7 shift schedules.
Read the full article: "Electric Truck Market Poised for Fast Growth, Says Analysis Firm"