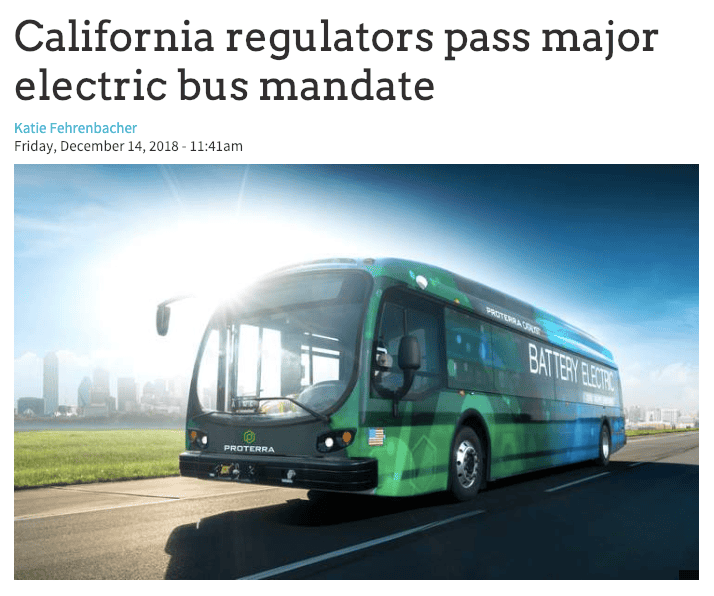 In December 2018, the California Air Resources Board (CARB) passed an aggressive Innovative Clean Transit measure requiring state transit agency bus purchases to be 100% zero-emission by 2029.
California is an undisputed leader driving environmental policy change, and this step will likely cascade.  According to CARB, "The transformation of the transit fleet is an important step to accelerate the use of advanced technologies in heavy-duty vehicles to meet air quality, climate, and public health goals."
With more zero-emission mandates undoubtedly on the way – in California and across the nation – fleets should electrify now while generous incentives help pay for vehicle and infrastructure costs.  California's HVIP funds up to $165,000 per Orange EV truck plus up to $30,000 for fast charging equipment (contact Orange EV to request HVIP vouchers before funds are depleted).  Reduced up-front capital expenditures coupled with significant operational savings (on fuel, maintenance, and a host of other reduced or eliminated diesel-related costs) make going electric a sound financial decision.  Fleets transitioning early gain competitive advantage.