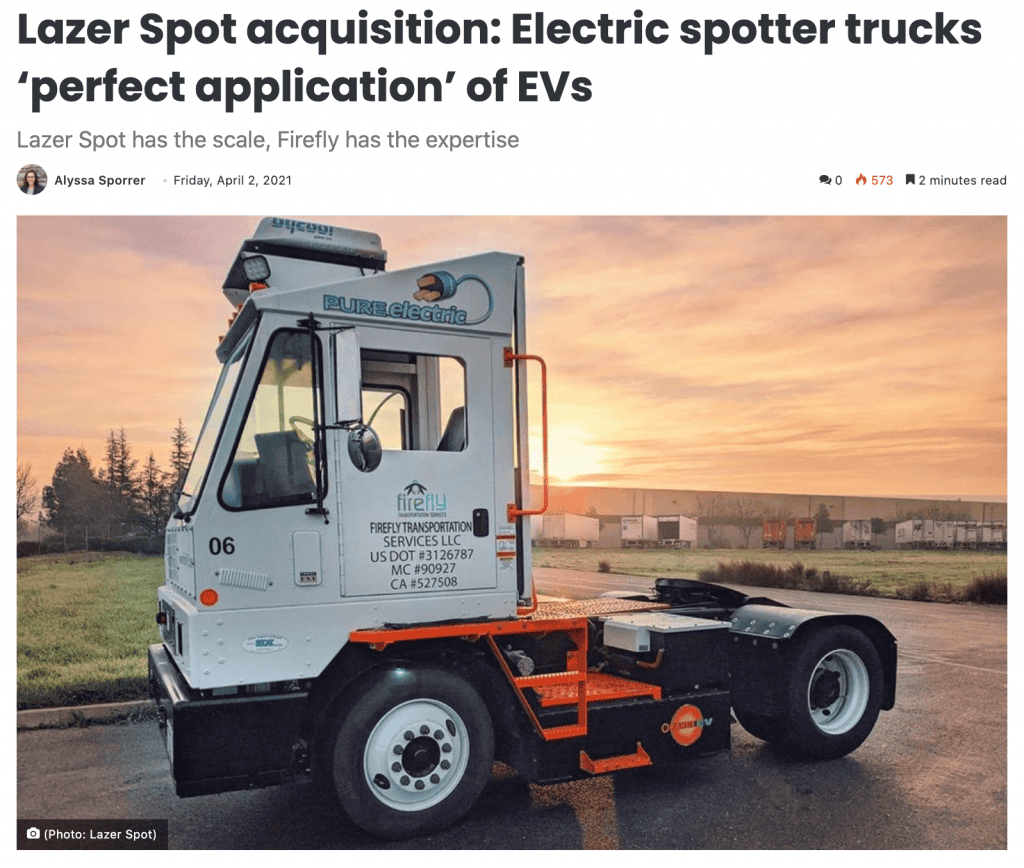 Lazer Spot, Inc., recently acquired Firefly Transportation Services which provides 100% electric trucks for yard management operations.
With this move, Lazer Spot has increased their fleet of Orange EV pure electric terminal trucks. Now deployed by more than 85 fleets in the United States, Canada, and the Caribbean, Orange EV's Class 8 yard trucks are the truck of choice across container handling sectors including warehouse, distribution, rail intermodal, port operations, agriculture, waste management, and more. In addition to the many cost, health, and environmental benefits fleets realize when replacing diesel with all-electric, fleets appreciate Orange EV's turnkey solution and we-come-to-you service model.
Orange EV applauds both Lazer Spot and Compass Supply Chain Solutions for their leadership in advancing heavy duty electric solutions. Orange EV has enjoyed working with the Compass founders Keith Archer, Mike Bohnstengel, and Josh Mehl in each of their Orange EV terminal truck deployments, and we are excited to see what further advancements in yard management sustainability grow from their increased role in Lazer Spot's electrification efforts. Well done Teams Compass and Lazer Spot!
Read more about the Lazer Spot acquisition and Compass Supply Chain Solutions.